Please use quick quote (enter from and to locations, weight) for guidline pricing or detailed quote for exact pricing.
Are you looking for ways to arrange parcel deliveries to Bulgaria?

Lucky for you, that is the category where ParcelABC excels in, but first of all – some facts about Bulgaria. It's a member of the EU since 2007, the currency is called Lev (BGN), the capital city is Sofia with over 1.2 million citizens. Currently, Bulgaria is a fast developing country with lots of projects and investments going in to make life here better. The 7.1 million population hasn't been growing since the fall of Soviet Union since birth rates are low and death rates - high, but new policies from the government are looking to turn things around. Bulgaria has vast amounts of area because it's very diverse – from steep mountains to sandy beaches, Bulgaria is worth visiting every time of the year.
Advantages of using ParcelABC
Parcel to Bulgaria will be delivered from door to door
All shipments to Bulgaria are insured
We offer transportation services all over the world
We can ship large and small parcels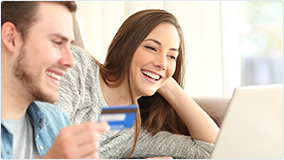 Registration is not required!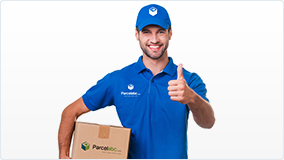 Best Price to Bulgaria Guarantee
We offer a real-time tracking option
Simple as ABC
Last 12 locations from which parcels were sent to Bulgaria:
Spain Mainland (MARACENA) - Bulgaria (ASENOVGRAD)
Spain Mainland (CASTILLO DE LA DUQUESA) - Bulgaria (BANSKO)
United Kingdom (STOKE) - Bulgaria (BARDO)
United Kingdom (HANLEY) - Bulgaria (BRATUSHKOVO)
United Kingdom (MORECAMBE) - Bulgaria (ETROPOLE)
Spain Mainland (LLEIDA) - Bulgaria (KOZLODUY)
Spain Mainland (VIC) - Bulgaria (PLEVEN)
Spain Mainland (VALENCIA) - Bulgaria (PLOVDIV)
Spain Mainland (SANTA POLA) - Bulgaria (ROUSSE)
Spain Mainland (TOLEDO) - Bulgaria (SHUMEN)
Spain Mainland (MARBELLA) - Bulgaria (SOFIA)
Spain Mainland (ESTEPONA) - Bulgaria (STARA ZAGORA)
Last 4 countries from which parcels were sent to Bulgaria:
Parcel to Bulgaria
ParcelABC is going to help you find the cheapest way to send your parcels over to your Bulgarian partners or friends living in Sofia or elswhere. Our company specializes in making deliveries to Eastern Europe. We make postage easy and safe. ParcelABC is a trustworthy service provider with much experience in the field of deliveries to Varna and other places in Bulgaria as well. If you decide to try send items by yourself, you will run into a wall because single individuals have no knowledge on what it takes to do an international delivery well. What ends up usually happening is that people overpay for deliveries to Bulgaria or anywhere else in the region because they simply cannot compare various offer and simply jump on the first one. With us, you just need to simply fill in the quote to see all of the necessary information to get the best deal. We work with DHL, DPD, TNT, UPS and many other globally recognized brands in postage and package deliveries, so you will definitely get your money's worth. Cheap posting is ParcelABC forte and we can make postage to over 50 countries around the world – easy. Ship your package to Golden Sands or western parts of Bulgaria. This way, you can be sure that the packet is travelling cheaply and safely because our clients know that they are getting the best deal possible. It's worth your while because with our quote, you can compare the prices and offers from various couriers and choose what's best for you. Send it easy, send it safe with ParcelABC.